CRAIG MAGUIRE,

BA, RSW, CCTP-II, CATP, RRP (Retired), BCCSW, CASW
Mental Health Therapist
If you or someone you know is experiencing an emergency crisis situation, please do not wait - contact emergency services

immediately

!
​
CRISIS INTERVENTION AND TRAUMA SERVICES FOR

FIRST RESPONDERS
DO NOT DELAY! GET HELP NOW!
ATTENTION

ALL

FIRST RESPONDERS
YOU ARE

NOT

ALONE! YOU HAVE NOT FAILED NOR HAVE YOU LET ANYONE DOWN! THE COLD HARD TRUTH IS WE ARE HUMAN AND CAN ONLY GO SO LONG, SO FAR AND SO HARD BEFORE WE TOO RUN OUT OF STEAM.
​
BEFORE THE EXHAUSTION, TRAUMA AND FRUSTRATION TAKES CONTROL, SEEK THE SUPPORTS AND ASSISTANCE YOU REQUIRE.
​
YOUR HEALTH COMES FIRST AND WE ARE HERE FOR

YOU

!
Victoria, British Columbia, Canada
FIRST RESPONDERS
EMERGENCY RESOURCES
VICTORIA, BC AND AREA
LOCAL
TOLL-FREE
WELCOME FIRST RESPONDERS
As a First Response Professional you encounter numerous conditions and situations every day that require your courage and strength.
You have dedicated yourself to assisting and supporting others at times of their greatest need.
NOW IS YOUR TIME FOR SUPPORT AND ASSISTANCE!
Over time, and with regular and constant exposure to stressful conditions, we all experience feelings of stress and the gradual diminishing of our own emotional needs and well-being. This eventually leads us to a state of chaos and uncertainty. Taking care of ourselves MUST always be OUR highest priority.
Most of us are no stranger to daily workplace stress. Our recent times of the pandemic, social unrest, and increasing and unprecedented demand of our services however has now reached a breaking point.
​
Far too many of us often believe that we are in control of our emotional health and well-being, until such time as we realize that even WE can succumb to the daily pressures and stressors that we accommodate every day. Our pursuit in serving our duties, and meeting the needs of those who have entrusted our care, is no small endeavour. But, who takes care of us when we need supports and assistance?
​
Believe it or not, what you are experiencing is NORMAL!
​
Feeling overwhelmed, exhausted, and frustrated is a normal reaction to prolonged stress and anxiety. The key however, is to accept it and seek meaningful supports to assist you in regaining the emotional health and stability-of-mind that defines you.
​
It is never easy to ask for help; especially for those of us who are always on the "giving" end. We expect more of ourselves than anyone else could ever possibly assert.
​
Emotional health however is not a reflection of an individual's strength and courage. It is a condition of "mind and body" that requires the same level of care and compassion as does the conditions of the people we serve every day.
​
Your efforts and endeavours in delivering public services are beyond admirable and selfless.
​
But what happens when you can no longer function as the person you know yourself to be?
​
Now is the time to look after ourselves, and our families, and yes, each other. There is NO shame in this!
​
Find the courage you now need to address your conditions of stress and depression.
​
Do it for those you love.
​
DO IT FOR YOURSELF!
Completely private and discreet

Certified Clinician with 30+ years experience

Minimal to NO wait times

Individual, marital/couples, family services

Avoid workplace stigma

24/7 emergency service call-out

Covered by your employee Health Plan

Reduced First Responder fee rates

On-line services to meet your schedule and availability

Clinical experience working directly aside and with First Responders

Your comfort, safety, security and confidences assured.
What Can You Expect from IMPRESSIONS?
For more information, call us

TODAY

!
ARE YOU IN A POSITION TO ASSIST YOUR ORGANIZATIONAL COLLEAGUES?
​
IMPRESSIONS FCS Inc. is always interested in supporting our First Response professionals and organizations.
Contact us if you believe we can support your organization, and its members, by providing:
​
on-site workshops of a variety of topics and interests, applicable to your specific field of practice

on-site crisis intervention and critical incident de-briefing services

on-site training and skills development endeavours

on-site trauma intervention services

any other on-site services aimed at enhancing your members' capacities and well-being
​
Additionally, we are interested in supporting ALL First Responders and are asking for YOUR feedback.
Would you, or your fellow co-workers, be interested in joining an on-line video
conferencing support Group, specifically designed and offered exclusively
for First Responders ONLY!
​
We would be most appreciative to hear from you, and receive your feedback.
​
Craig Maguire, IMPRESSIONS FCS Inc.
(866) 708-3501
FOR MORE INFORMATION, CONTACT US TODAY
WE LOOK FORWARD TO HEARING FROM YOU!
Craig Maguire, BA, RSW, CCTP-II, RRP

(Retired)

, BCCSW, CASW
I have never been the kind of person who believed I couldn't make myself better with a bit of hard work and effort. I was wrong. I quickly learned how easy and fast my World could come cashing down around me. With Craig's help, I got my life back, and saved my marriage. I cannot describe in words the meaningful and supportive influence Craig has meant to me but I can tell you he has truly SAVED my life.
It wasn't until I realized and admitted that I had a serious problem with drugs that I understood why I was feeling the way I was and why my life seemed like such a mess. I honestly didn't understand how my job stress had affected me. My time with Craig has been unlike anything I have ever experienced before and was never what I expected. Without Craig I don't believe I would have ever survived my ordeal. He is certainly one of a kind.
Having been a physician all my adult life, I have always been aware of the good work and effective results my patients have had when referred to counselling services. This was perfect for them but, when it came to me, I thought I was able to manage things on my own. The hardest thing of all was admitting that I couldn't see my way clear and through the extreme stress and suffering I was going through. Then I met Craig. My admiration for his field is huge but my respect for Craig and his ability to motivate and steer me to where I wanted to be is unexplainable, if not remarkable. I am so impressed and grateful for Craig's support. I am so glad that I finally decided to reach out and accept someone's help. He is a true professional with a BIG heart and has exemplary skills and abilities. I highly recommend Craig for any professionals who are seeking QUALITY supports!
Firefighter
Family Physician
I was literally at the end of my rope. I was miserable, my family couldn't understand what I was going through. I felt alone, ashamed and exhausted. One day rolled into another and with each new day, I felt worse than the day before. I even started to hate myself for how I was feeling. Craig has helped me in so many ways and his welcoming and comforting mannerism had me feeling like I knew Craig for years. Thanks Craig for being there when I needed someone the most.
As a seasoned officer with DND for over 30 years, I am used to making decisions and taking care of my members. When I could no longer do this effectively, I knew I had a serious problem. Craig has always been discreet and professional and I appreciate his honest and helpful manner. He helped me to see that I can no longer be all things to all people and how to learn to live again. The stress is still there but now I'm able to deal with it and be the leader that I have always been.
The service offered by Impressions first responder counselling and family services is second to none. As a 17 year peace officer veteran, this service helped me go through historic trauma, suffered to this day. Work and personal life collide and when it did for me, Impressions first responders counselling was there for me and my family and our journey to wellness!
Nurse
Firefighter
Police Officer
It was difficult for me to accept that I could not do for myself what I seemed to be able to do for everyone else. Finally, when the bottom fell out, I had to admit that I was powerless to change the conditions I was feeling. My experience with Craig has been rewarding and challenging all at the same time. He has helped me to help myself and for this, I am truly grateful.
Social Worker
My life is mine again, finally! I still can't believe where I've been and now where I've come to. The services that I got from Craig were exactly what I needed, when I needed it, and I'm whole again. More importantly, I'm never going back to that dark place again.
Military
ER Physician
Impressions is an organization every professional can feel safe and comfortable in accessing services for emotional stress and the workplace conditions we now face.
Nurse Practitioner
Where to start, what to say!?! All I know is that I'm happy again. I have transformed my perspectives and found purposeful meaning in my days and for this, I'm most thankful!
A special note of thanks to all who have provided their feedback. You are
ALL

amazing

people!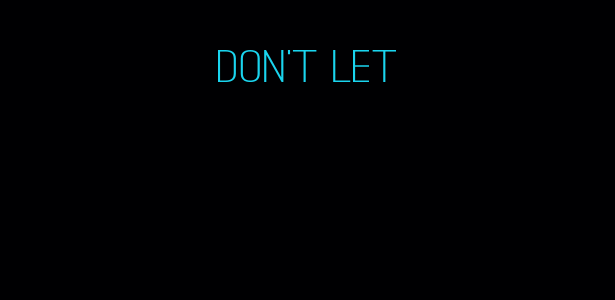 Services designed for YOU!
Our services are specifically designed for your unique experiences as a front-line, first response professional. We provide individual, couples/marital, and family counselling services. Additionally, we offer a number of Support Groups, again tailored
to your individual needs, interests and experiences. We also provide
on-site services such as workshops, professional development, critical
incident debriefing, and trauma interventions.
PLEASE FEEL WELCOME TO CONTACT US, AT YOUR CONVENIENCE.
YOUR SERVICE PORTAL
QUICK LINKS
THANK YOU!